Getting Married & Other Family Matters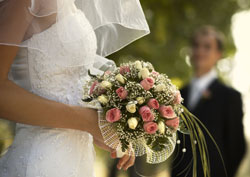 So you've just married a foreign national. Congratulations! But what now? Brian can help guide you through the maze that is immigration law in order for your spouse to obtain permanent residence (the "green card"). In most cases, it's not just a matter of obtaining permanent residence but of keeping it too! Most marriage-based green card holders need to file another application two years after initial approval in order to keep their green cards. You need good legal counsel on your side through this long and sometimes arduous process.
There are also many other categories of family members that American citizens and in certain instances permanent residents are allowed to sponsor. These can include parents, children, and brothers and sisters. A good deal depends on what country you're from, what your status is in the United States, and what relative you wish to sponsor. Brian would be happy to pick apart the complex web of regulations for you to see what can be done for your loved ones.